Welcome to Foothill + De Anza's 1st Virtual International Transfer Fair!
Tuesday, May 4th from 5 PM - 7 PM PDT
Thank you for joining us for our fair! Please note that the beginning of the fair may be slightly delayed due to a technical difficulties. Access the university representatives by simply clicking on their university's logo or "meet a representative" links below. Are you here before the fair? Explore the 40+ participating universities and get your questions ready!
University Representatives check in here!
Are you an international student and have questions or need help? Join us at the virtual help desk!

California State University (CSU)
University of California (UC)
California Private Universities
Out of State Universities
International Universities (Canada)

California State University (CSU) • Back to the top of the page
California State University, Channel Islands
Camarillo, CA
Located one hour north of Los Angeles, 10 minutes from the beach. The newest of the 23 CSU campuses. With 7,000 total students, we offer small class sizes with lots of interaction with your professors. Channel your potential!

Connect with a CSU Channel Islands Representative!

California State University, Chico
Chico, CA
California State University, Chico has been building a reputation for high-quality, high-value education for more than 130 years. Better known as Chico State, we are a Hispanic-Serving Institution that offers more than 100 degrees in undergraduate and graduate studies. We are unique among the CSU system for our high graduation rates and beautiful campus, as well as our dedicated faculty and friendly community who offer a personal touch that really makes students feel at home.

Tuition fee waivers available!



Connect with a CSU Chico Representative!

California State University, Dominguez Hills
Carson, CA
Established in 1960, California State University, Dominguez Hills is located in the South Bay of Los Angeles. International students excel in learning at DH campus, as programs and services offered by the international student services team are hands on. With southern California beaches nearby, students enjoy Mediterranean-type climate and student life at DH. CSUDH campus is in a safe, residential suburb, just 25 km from downtown LA and 20 minutes from LA Int'l Airport.

Fresno State University
Fresno, CA

Connect with a Fresno State Representative!



California State University, East Bay
Hayward,CA
California State University, East Bay is known for award-winning programs,expert instruction, small classes, and a highly personalizedlearning environment. With a beautiful campus overlooking the San Francisco Bay, it is an inspiring setting for career exploration just a 30-40 minute drive from San Francisco and Silicon Valley. CSUEB is one of the most diverse universities in the US and offers affordable tuition as part of the CSU system.

Tuition waivers available!

California State University, Los Angeles
Los Angeles, CA
Cal State LA is the premier comprehensive public university in the heart of Los Angeles and is dedicated to engagement, service, and the public good. We are ranked number one in the United States for the upward mobility of our students. We are one of the most diverse University campuses in the nation.

Connect with a CSU LA Representative!

California State University, Monterey Bay
Seaside, CA
California State University, Monterey Bay (CSUMB) provides an extraordinary opportunity for students to earn a degree at a
comprehensive four-year university. CSUMB is a safe, close-knit
residential campus located in the heart of California on the
Monterey Peninsula. It is the closest CSU to the beach, provides
guaranteed on-campus housing for international students, and has the lowest tuition and fees in the CSU system. CSUMB provides students with hands-on experience and undergraduate research opportunities.

Tuition fee waivers available!

California State Polytechnical University, Pomona
Pomona, CA
California State Polytechnic University, Pomona (Cal Poly Pomona) is 1 of 23 universities in the CSU System and 1 of 2 polytechnic universities in California. The cornerstone of Cal Poly Pomona's strong academic tradition is the polytechnic, "learn-by-doing" philosophy. Cal Poly Pomona today…Global Leader tomorrow!

Scholarships available!

Connect with a Cal Poly Pomona Representative!


California State University, San Francisco
San Fransisco, CA
San Francisco State University (SF State) is a fully accredited institution that offers over 200 Undergraduate and Post-Graduate majors. The University is located in a quiet and safe residential neighborhood on the southwest corner of San Francisco, one of the most dynamic and culturally diverse cities in the United States. We are a small campus with a large student body in the middle of one of the most beautiful cities in the United States.

Scholarships available in first term!

Connect with a San Francisco State University Representative!

California State University, San Jose
San Jose, CA
SJSU, part of the California State University system, offers Bachelor's Degrees to international transfer students in STEM, Business, Art & Humanities, and many other majors. Our connection with Silicon Valley companies makes us a great university to continue your education.

Connect with a San Jose State University Representative!

California State University, Humboldt
Arcata, CA
Humboldt State University is the northernmost campus in the California State University system- located in a safe, rural area 270 miles north ofSan Francisco. We offer students a unique experience through a mix of academic programs, hands-on experiences, and commitment to social and environmental responsibility. With 6,500 students and a student to facultyratio of 21 to 1-- you'll be part of a close-knit community that cares about your success.Scholarships available!

Connect with a Humboldt State University Representative!

California State University, Bakersfield
Bakersfield, CA
Founded in 1965, CSUB – a proud member of The California State University - is dedicated to student success, with world-class faculty that get to know their students and provide personalized guidance and support. Graduates from CSUB join the more than 3 million alumni that have graduated from The California State University since its inception in 1857. CSUB boasts four schools within the university – the School of Arts and Humanities; the School of Business and Public Administration; the School of Natural Science, Mathematics and Engineering, and the School of Social Science - and more than 50 Bachelor's and Master's degree programs. CSUB is also competitive in athletics as a NCAA Division 1 school.

California State University, Long Beach
Long Beach, CA
California State University, Long Beach (CSULB) offers international students the natural beauty of Southern California in a safe, suburban environment. CSULB provides an exceptional student experience through nationally recognized academic programs. Welcome to the Beach! Find out more information at www.csulb.edu/international.

Scholarships available for admitted students!

California State University, Northridge
Northridge, CA
Picture a beautiful campus in Sunny Los Angeles with arces of green space, palm trees and contemporary architecture. Academically competitive programs taught by respected scholars and researchers, and modern facilities equipped with 21st century technology, with a focus on practical training and internships.

Scholarships available!

California State University, San Bernardino
San Bernardino, CA
What you achieve tomorrow is shaped by all you accomplish today.At CSUSB, we prepare our students using active learning, dynamic experiences, superior programs and an inclusive environment to take on some of the world's toughest challenges. CSUSB offers more than 70 baccalaureate, masters, and doctoral degree programs. Every CSUSB academic program that is eligible has earned national accreditation.

Scholarships available!

Connect with a CSU San Bernardino Representative!

California State University, San Marcos
San Marcos, CA

Tuition waivers available!

Connect with a CSU San Marcos Representative!

University of California, Davis
Davis, CA
In the city of Davis, our diverse college town campus is safe, welcoming, and full of student-centered activities. We offer 100+ undergraduate majors and more than 70% of undergraduates participate in research. 10,000+ students complete internships annually. Students can participate in student government and choose from 800+ clubs and organizations. Balancing world-class academics with active college life, UC Davis has all the resources you need for a successful education and a global career.

Scholarship/Aid information:
https://financialaid.ucdavis.edu/undergraduate/apply/international

Connect with a UC Davis Representative!

University of California, Riverside
Riverside, CA
Situated on nearly 1,200 scenic acres in Southern California, UCR's diverse, inclusive, and globally focused community is creating a new model for what a great public research university can achieve. With more than 26,000 students and 1,100 faculty — including two Nobel Prize winners and 13 members of the National Academies of Science and Medicine — we are pioneering research with economic, scientific, and social impact on the real-world challenges we face in California.

Scholarships available!

Connect to a UC Riverside Representative!

University of California, Santa Barbara
Santa Barbara, CA
UCSB is consistently ranked in the top 10 public universities in the nation. From outstanding departments to award-winning faculty, our majors pave the way to a future career or graduate study. From the lab to the art studio, a degree from UCSB isn't just about classroom learning. If you are hoping to study on the beach, enjoy mild weather year-round, and take advantage of amazing academic and extracurricular opportunities, UCSB is for you.

Scholarship information: https://oiss.ucsb.edu/student/prospective-students

Connect with a UC Santa Barbara Representative!

University of California, Santa Cruz
Santa Cruz, CA
One of the 10 campuses of the world-renowned University of California system, UC Santa Cruz is a Tier 1 research institution. We are the closest UC to Silicon Valley, nestled in a redwood forest with beautiful views of the Pacific Ocean. Whether you're interested in studying Computer Science or any other of our innovative majors, UC Santa Cruz will provide you with the knowledge and connections to put you on the path to success.

Scholarships available!

Connect with a UC Santa Cruz Representative!

University of California, Irvine
Irvine, CA
In 1965, the University of California, Irvine was founded with a mission to catalyze the community and enhance lives through rigorous academics, cutting-edge research, and dedicated public service. Today, we draw on the unyielding spirit of our pioneering faculty, staff and students who arrived on campus with a dream to inspire change and generate new ideas. We believe that true progress is made when different perspectives come together to advance our understanding of the world.

Connect with a UC Irvine Representative!

California Private Universities • Back to the top of the page
California College of the Arts
San Francisco, CA
Located at the center of innovation and technology in the San Francisco
Bay Area, CCA is home to a world-renowned faculty of practicing artists
and entrepreneurs. The college's creative culture is built around the ideals
of interdisciplinary collaboration, sustainability, community engagement,
and social equity. Offering 22 undergraduate programs (with five minors) and
11 graduate programs (with four dual-degree options), the college's diverse
community of makers are boldly reimagining the world.

Scholarships available!

Connect with a CCA Representative!


California Lutheran University
Thousand Oaks, CA
California Lutheran University is home to more than 2,804 undergraduate and 1,223 graduate students who come from more than 49 countries and represent a wide variety of faiths. Both in the classroom and outside of it, everyone at Cal Lutheran is committed to helping each student pursue their passions to discover their purpose, and follow that purpose to transform their community—and the world.

Scholarships available!

Connect with a Cal Lutheran Representative!

Menlo College
Atherton, CA
Menlo College is a small private undergraduate college that focuses
on the practical arts of business in the entrepreneurial economy. A
residential college in the heart of Silicon Valley, just outside San Francisco,
Menlo College offers degrees in business and psychology. Our students
come from all over the world to learn the practical arts of business including leadership, critical thinking, creativity, team building, communication, and
the science of behavior.

Scholarships available!

University of San Francisco
San Francisco, CA
6,704 undergraduates, 4,010 graduate students 40+ majors, 70+ minors 100+ study abroad programs in 45 countries Pre-professional programs support for law, medicine, dental, veterinary, and CA teaching credentials Located in the center of San Francisco, with easy access to the country's most well-known companies in tech, banking, nonprofit, arts, and more!

Connect with a USF Representative!

Loyola Marymount University
Los Angeles, CA
Loyola Marymount is a Jesuit university in Los Angeles, California.
LMU is ranked #66 by U.S. News & World Report (2020), with top programs
in Entrepreneurship, Marketing, Engineering, and Film Production. Our
campus is by L.A.'s flourishing tech and film production hubs, 1km from
the beach, within one of the city's safest communities. LMU's 6,600
undergraduates select from over 60 majors, while enjoying an average
class size of 20.

Scholarships available!

Connect with a LMU Representative!


University of San Diego
San Diego, CA
As a contemporary Catholic university ranked among the nation's top 100 colleges and universities, we're committed to academic excellence. To social justice and changemaking to the passions our Toreros hold and the many memories they'll create on their journey toward a successful future. So, find us here, at the University of San Diego, ready to share in the Torero journey with you.

Connect with a University of San Diego Representative!


Out of State Universities • Back to the top of the page
Arizona State University
Tempe, Arizona
Arizona State University is a great place to transfer and finish your
Bachelor's degree, after earning credits at Foothill College or
De Anza College. International students will be prepared for a
smooth transfer process to ASU. International Transfer students can
also earn merit scholarships, and join top-ranked academic programs
like Business, Engineering and Journalism. As ASU has been ranked #1
in Innovation again in 2021, choose ASU!

Scholarships available!


Indiana University, Bloomington
Bloomington, Indiana
Founded in 1820, Indiana University in Bloomington is the flagship
campus of Indiana University with an enrollment of 46,000 students
(over 5,500 of whom are international students). Innovation, creativity,
and academic freedom are hallmarks of IU-Bloomington while education and research are the core missions of the University. IU is a leading university
in diverse areas such as music, business, the arts and humanities, life sciences,
law, library and information science, technology, education, journalism,
public affairs.

Connect with an IU-Bloomington Representative!


Northeastern University
Boston, Massachusetts
Northeastern University's Bachelor Completion Degrees provide transfer
students the opportunity to obtain a degree from an elite top 50 university,
also ranked #1 for co-op internships. Competitive tuition, scholarship options, and rolling and flexible admissions.

Scholarships available!

Connect with a Northeastern Representative!


Purdue University
West Lafayette, Indiana
Purdue University is home to over 30,000 undergraduate students,11 academic colleges, and world-renowned research and faculty members. Purdue is a global leader in Engineering and ranks highly in Computer Science, Pharmacy, Business, Hospitality and Tourism Management, Education etc. Purdue also has an excellent reputation in Liberal Arts and Agriculture, with many of these programs top-ranked nationally and globally. Purdue is home to 9,000 international students hailing from more than 130 countries.

Connect with a Purdue Representative!


SUNY University at Albany (SUNY Albany)
Albany, New York
Named one of "America's Top Colleges" by Forbes magazine, University at Albany, SUNY (UAlbany) is an excellent university – at an extraordinary value. Located in New York's capital city, the University at Albany is the premier public research University in the Capital Region and offers approximately 18,000 students the expansive opportunities of a large university in an environment designed to foster individual success. Students choose from over 150 programs.

Scholarships available!

Connect with a SUNY Albany Representative!



SUNY University at Buffalo (SUNY Buffalo)
Buffalo, New York
Founded in 1846, the University at Buffalo (UB) is a nationally-ranked public research university with an international reputation for academic excellence; UB faculty has included Nobel and Pulitzer Prize winners. Ranked as a best value and "best buy," UB offers nearly 400 academic programs and research opportunities. Its global focus prepares students for work and collaborative, diverse leadership opportunities across the world. The large-university opportunities and the small-school benefits of studying with world-famous research faculty make UB the #1 choice.

Scholarships available!

Connect with a SUNY Buffalo Representative!


University of Oregon
Eugene, Oregon
At the UO, many of our academic programs are ranked among the best
in the world, with several among the top 10 in the nation. In this Tier 1 Research Institution, you will gain valuable hands-on experience that will make you more competitive for your career. With over 250 student clubs, you'll build your community, explore new activities and add new experiences. You'll make strong connections in the true college town of Eugene.

Scholarships available!

Connect with a U of O Representative!



Boston University
Boston, Massachusetts
BU is a large, private, urban, teaching and research institution located in Boston, Massachusetts. BU has 16,000 undergraduate students studying across 10 undergraduate schools and colleges with 300 different programs of study. Our students come from all 50 states and over 130 different countries, and 24% of our student body are international students. BU is a world-renowned institution that allows for intellectual growth, countless opportunities for personal and professional development, and an incredible, dynamic community.

Scholarship opportunities: https://www.bu.edu/admissions/tuition-aid/scholarships-financial-aid/transfer-merit-scholarships/

Columbia University - School of General Studies
New York, New York
The School of General Studies of Columbia University (GS) is the finest
liberal arts college in the United States created specifically for returning
and nontraditional students seeking a rigorous, traditional, Ivy League
undergraduate degree. Students will chose a specific major and also
additionally complete Columbia's liberal arts core curriculum. Outside
the classroom, GS will support your unique needs as a non-traditional
student, with dedicated student advising, financial aid counseling, and
community activities.

Scholarships available!

Connect with a Columbia University Representative!

Minnesota State University, Mankato
Mankato, Minnesota
Located in the beautiful southern Minnesota river valley region,
MinnesotaState University, Mankato welcomes more than 14,000
students from all 50 U.S. states and more than 95 countries. Students
choose Minnesota State Mankato for its quality academics and
affordable cost of attendance. More than 130 Bachelor degree programs
and 80 graduate programs are offered. International student tuition is less
than $10,000 with our automatic scholarship program. Learn more at mnsu.edu

Scholarships available!

Connect with a MSU Mankato Representative!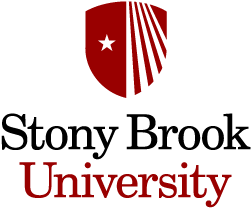 Stony Brook University (SUNY Stony Brook)
Stony Brook, New York
Stony Brook University is an internationally recognized research institution and one of only four University Centers in the State University of New York (SUNY) system. QS World University Rankings places SBU among the top 1 percent of higher education institutions in the world; U.S.News & World Report ranks SBU one of the top 35 public institutions in the nation; and U.S.News' Best Global Universities Rankings lists the university as the top public university in New York State.

International Universities (Canada) • Back to the top of the page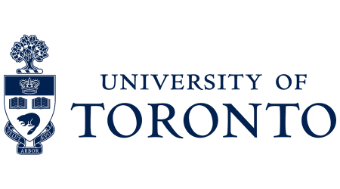 University of Toronto


Toronto, Ontario, Canada
The University of Toronto is a world-renowned university in a celebrated city where knowledge
meets achievement, history meets future and ambitions meets inspiration. Leading academics
and employers from around the world have rated the University of Toronto as #1 in Canada and among
the best in the world. Our undergraduate students can choose from 700 academic programs,
learn from the best minds, get involved with research, and enjoy smaller learning communities
across our three campuses.

Connect with an U of T Representative!